The Complete Winter Warm Up
The Complete Winter Warm Up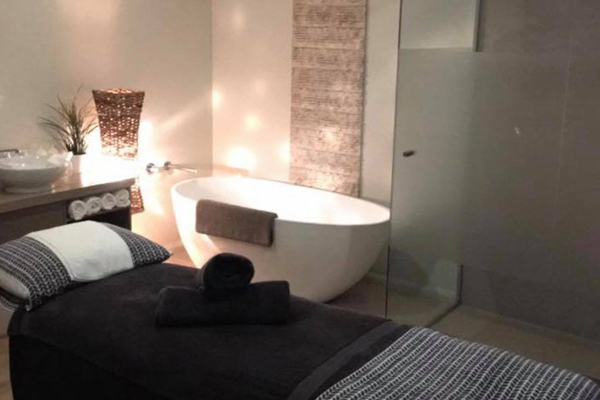 to SHARE with a friend or ENJOY on your OWN
It's beautiful
Restore a deep state of calm with one of our most luxurious treats.

If you have never experienced hot stone massage in the past?.. now is the time for a taste of the blissful state of mind that it brings about.
Starting the experience with a whole back of the body massage.

Using the beautiful healing properties of Hahana basalt stones, heat is transferred deep down into the lower core muscles, soothing aches and pains and enhancing circulation whilst manifesting a deep state of relaxation.

Once in this deep state, begin a nurturing organic facial using our divine range of USPA products, cleansing and exfoliating away those stubborn impurities that prevent our skin looking the best that it can.
Include an application of a nourishing scalp and hair treatment delivered with a heavenly head massage and wrap in that dreamy hot towel!
Experience a facial massage like never before using a combination of warm and cold stones/ cold around the eyes promoting detoxification and refreshment.
A deliciously hydrating mask is left on to lift hydration levels in the skin and
whilst doing so, your feet are given another hot stone delight!
A MUST to try soon!
This experience is 120 minutes
A great treatment to share in our spa room
Performed by our spa therapists Erin, Karlee & Kellie

Call 03 5672 3800 or Book Online
RECENT POSTS & TIPS
Revive Beauty & Spa
Revive Beauty & Spa has been providing traditional beauty, spa & wellness since 2004. Revive is all about great treatments, great products & qualified therapists who will customise treatment experiences to your individual needs to provide relaxation & results Revive Beauty & Spa; a unique space where you can escape, disconnect & re-emerge reconnected to oneself