Cold Weather = Dry Skin
Cold Weather = Dry Skin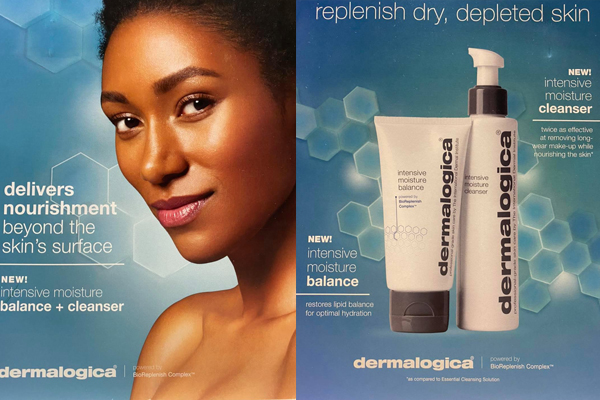 Cool winter temperatures and low humidity levels, combined with hot showers and snuggling up to the heater can pull moisture from the skin.

On the surface, skin looks dull, feels tight, dry and itchy. At a microscopic level a lack of moisture and oil weakens your skin's natural protective barrier, leaving it susceptible to invading chemicals causing redness, irritation and sensitivity.
Layering on extra hydration during colder seasons will restore lost moisture and relieve dry, thirsty skin.
Here's a few skin savers for winter

1. Up scale your cleanser & moisturiser to Dermalogica's Intensive duo Intensive Moisture Balance cream & intensive moisture cleanser. These 2 fabo skin products restore the lipid barrier for optimal hydration

2. Plump up your skin hydration with Multi Active toner & Skin hydrating booster. These will add optimal hydration & prevent tightness & flaking. Available In salon now !

3. Our Revive Wellness Facial – A luxurious & relaxing facial experience that takes you on a sensory journey of aromatic essential oils. Includes double cleanse, double exfoliation, face & décolletage massage, concentrate serum, masque therapy, hand massage & moisturiser. Emerge feeling wonderful.

Call 03 5672 3800 or Book Online
RECENT POSTS & TIPS
Revive Beauty & Spa
Revive Beauty & Spa has been providing traditional beauty, spa & wellness since 2004. Revive is all about great treatments, great products & qualified therapists who will customise treatment experiences to your individual needs to provide relaxation & results Revive Beauty & Spa; a unique space where you can escape, disconnect & re-emerge reconnected to oneself